Navis Luxury is a brand new renovated luxury apartment in Plaka, Thassos. It is a dream-come-true holiday destination!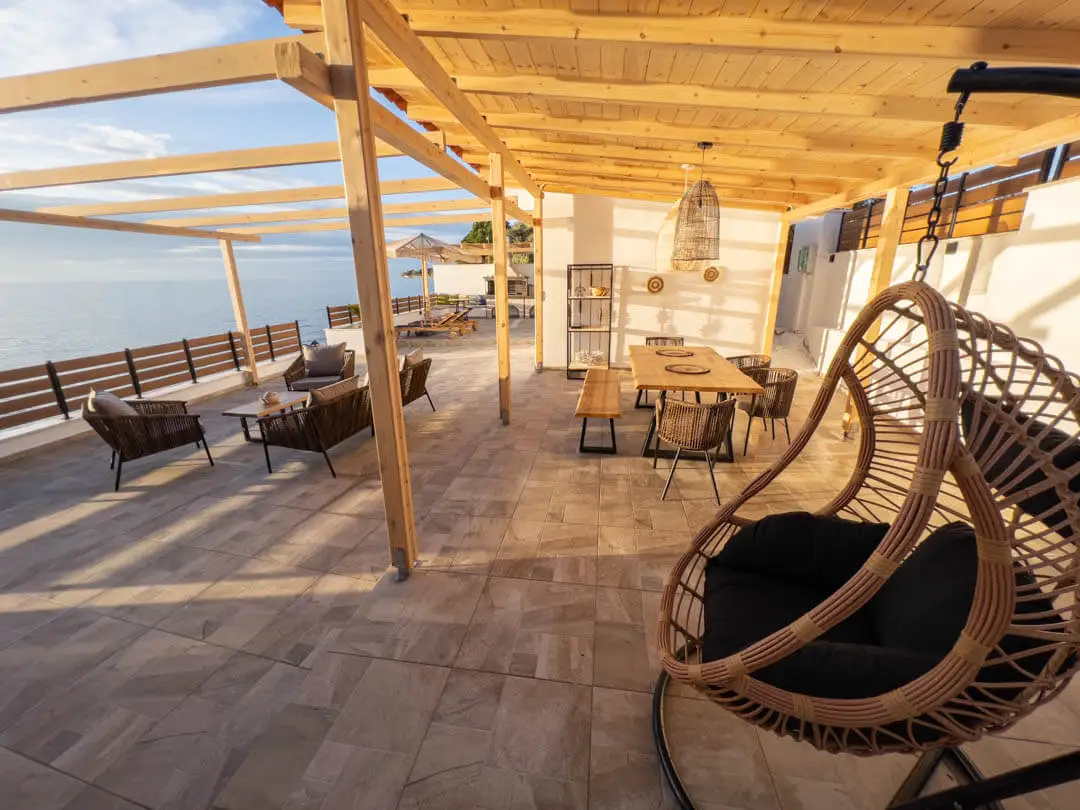 We are offering high-end accommodation by the sea
Kick back and relax in this calm, stylish space. The moment you step foot into this luxury apartment, you cannot but notice the majestic scenery all around.
If that is not enough, this modern apartment has all you wish to make your stay comfortable and memorable.
And once you factor in the majestic sunset, the supreme location, and the beach right below your feet, you could never wish for something more. Thasos Holidays at its best!
Our Neighborhood
Navis Luxury is located on the side of the bay, which is home to the regions of Plaka and Klisma. Here, you can find two of the most famous taverns on the island.
If you follow the pebble beach to the north, you will first come across Plaka and then Klisma.
Navis Luxury is equipped with modern furniture and utensils that promise to make your holiday both convenient and memorable! The perfect balance between functionality and elegance!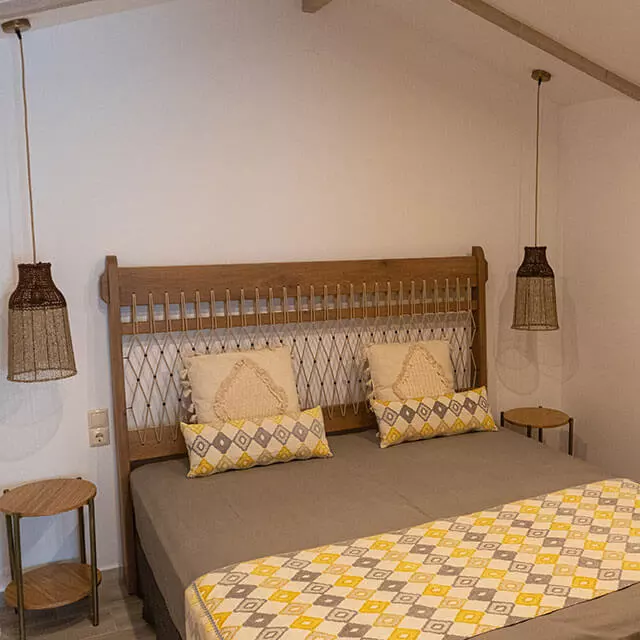 Comfortable King-size Bed
Sleep like a bird in this luxurious bed with the quality comfy mattress. No matter how few or how many hours you sleep here, you will always wake up fresh and ready to make the most of your day in Thassos!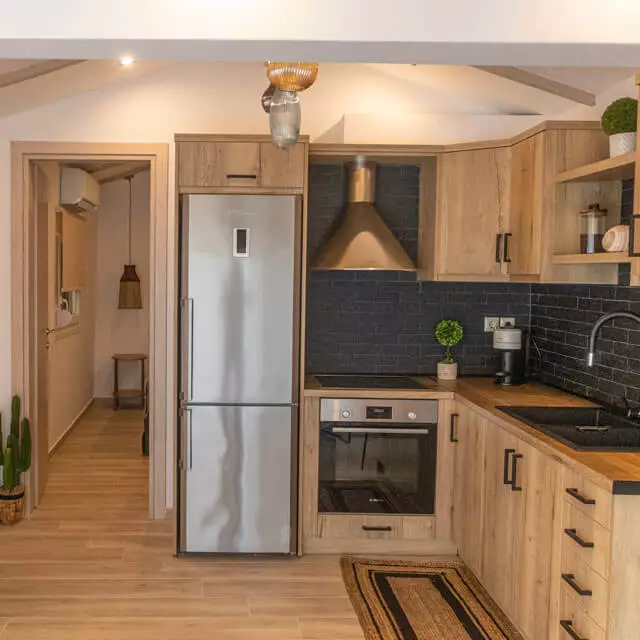 Fully Equipped Kitchen
No matter what you are looking to cook, Navis Luxury has it all. From a spacious fridge, refrigerator, oven, kitchen utensils, to even an espresso maker!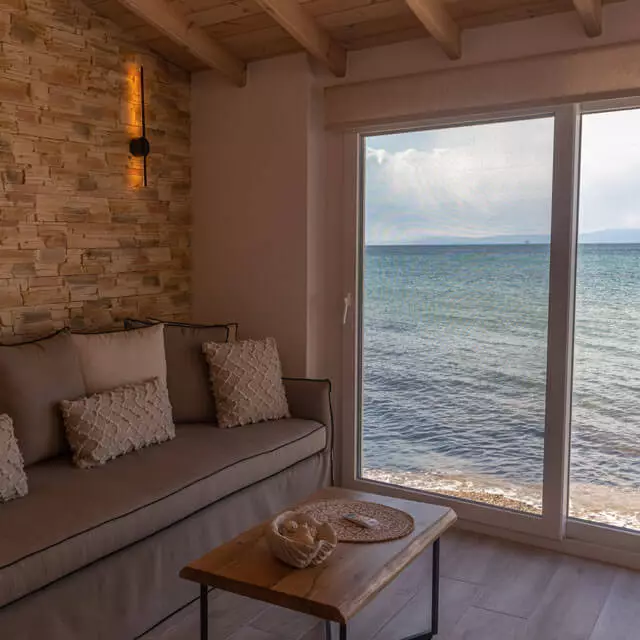 Sofa that turns to double bed
The apartment can host up to 4 guests at the same time, making it ideal for families and couples looking for a retreat like no other! There is nothing like waking up with that view!
"You got to love this gorgeous apartment from the moment you wake up till the end. Just imagine getting out of the bed and seeing that beach right in front of you!"