Navis Luxury
Kick back and relax in this calm, stylish space. The moment you step foot into this luxury apartment, you cannot but notice the majestic scenery all around.
View Gallery
Our luxury apartment has everything you ever wish for the perfect holidays! You only need a few minutes to comprehend the sheer beauty of Navis Luxury!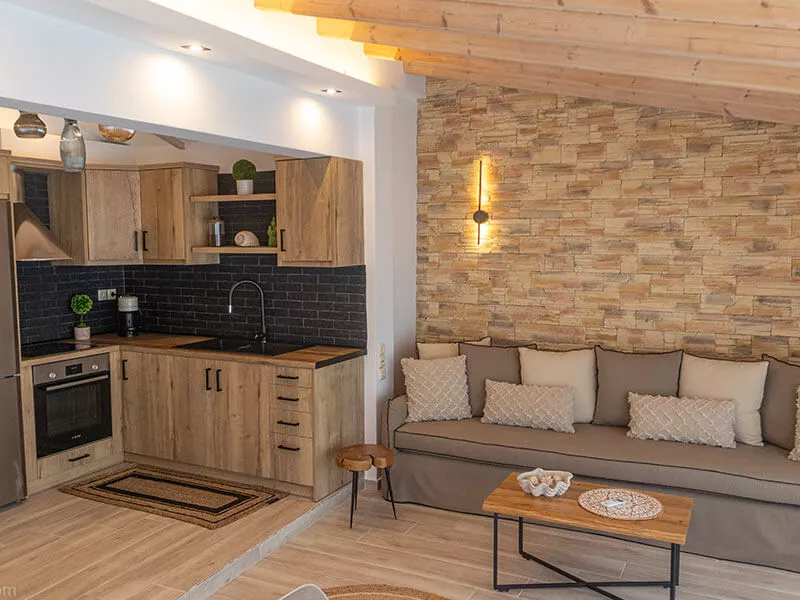 Modern Living Room
The apartment was renovated in March 2022, and is now one of the most glamorous accommodation options on the island.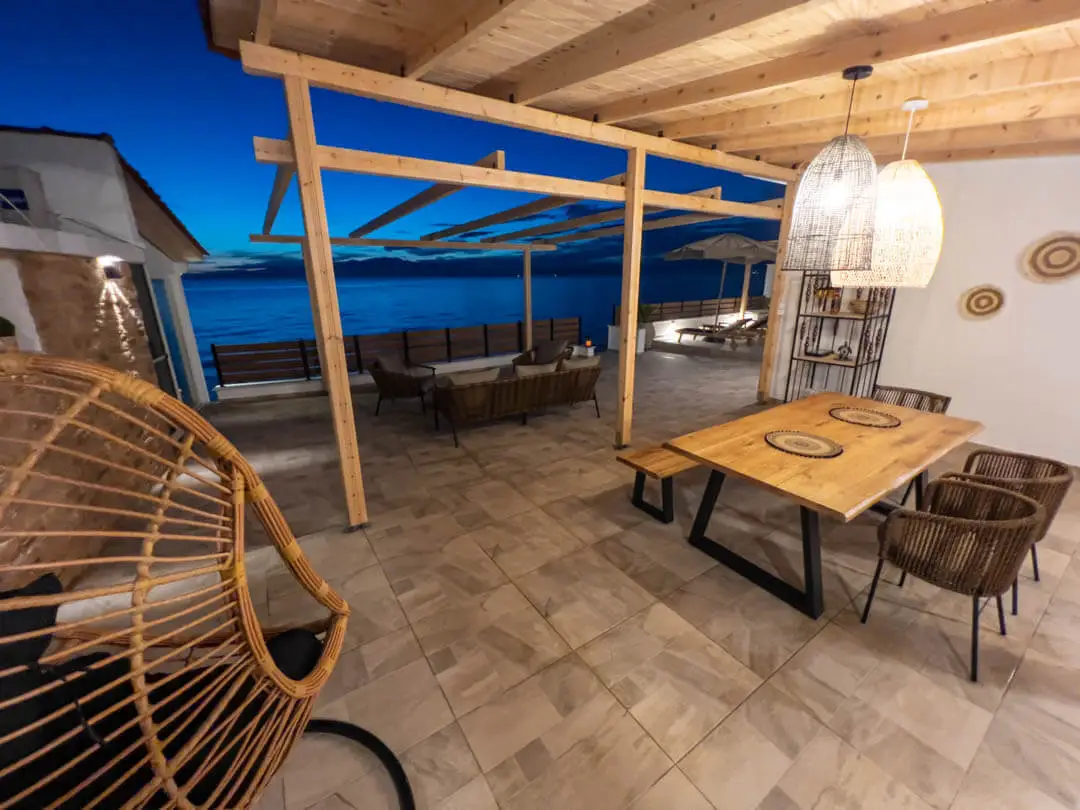 Outdoor Sitting Area
How about drinking your coffee less than two meters away from the waves of the Aegean? Not only can you do that in Navis Luxury, but you can even jump straight into the sea.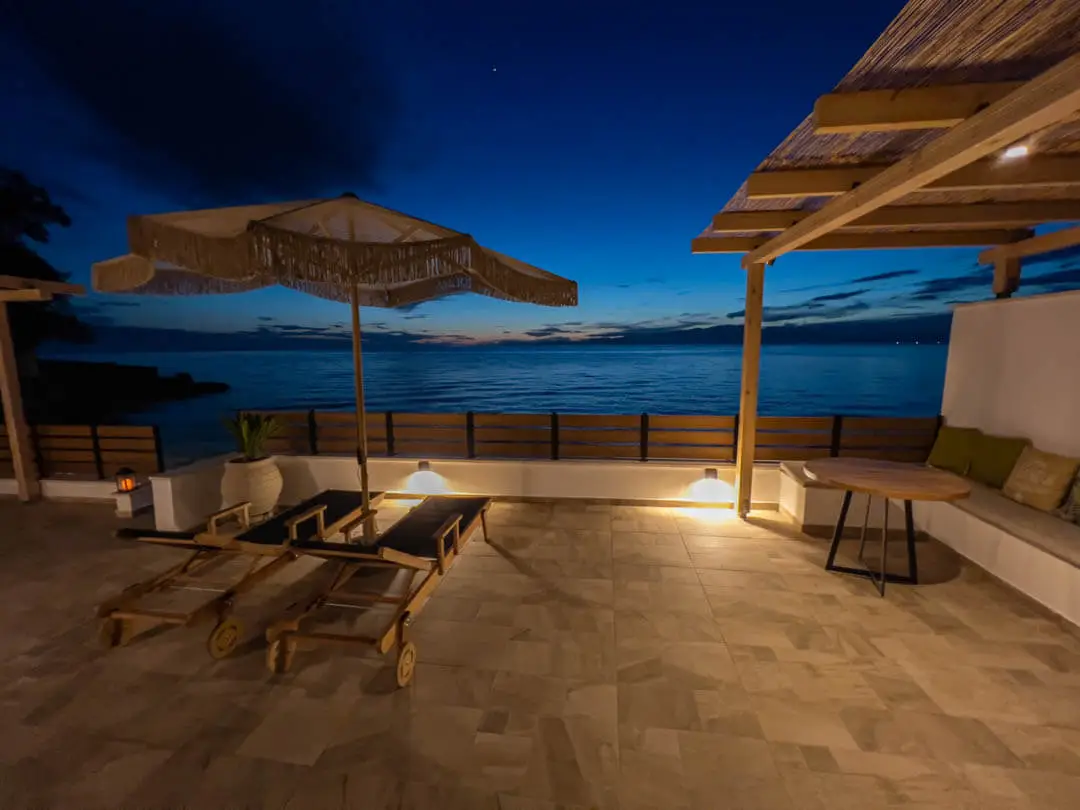 Breathtaking environment
Dine right next to the wave, where the seagulls meet to hunt small fish. You only have to walk two meters in pebbles to reach the sandy part of the sea, at less than one-meter height.
Not only will you have a panoramic view of the entire bay, but you will also be sleeping with the sound of waves.
Why you'll love Navis Luxury
If you want to turn your Thasos holidays into an experience you will long remember, make no mistake and choose Navis Luxury for your accommodation. Not only will you be staying in a luxurious apartment, but you will also be sleeping in a serene environment by the sea. The perfect setting to create memories that will last a lifetime.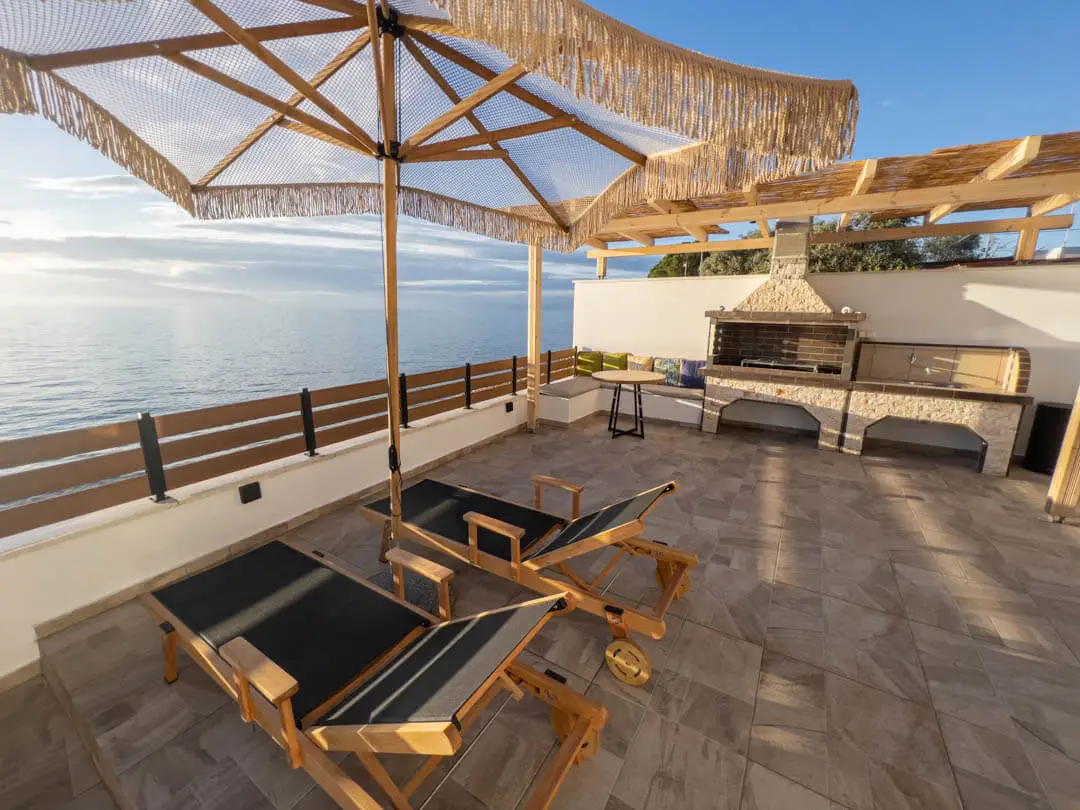 Lovely sitting area
The moment you sit down in our sitting area, you understand how lucky you have been. You will love it so much that you may want to spend the remaining of your holidays relaxing in Navis Luxury.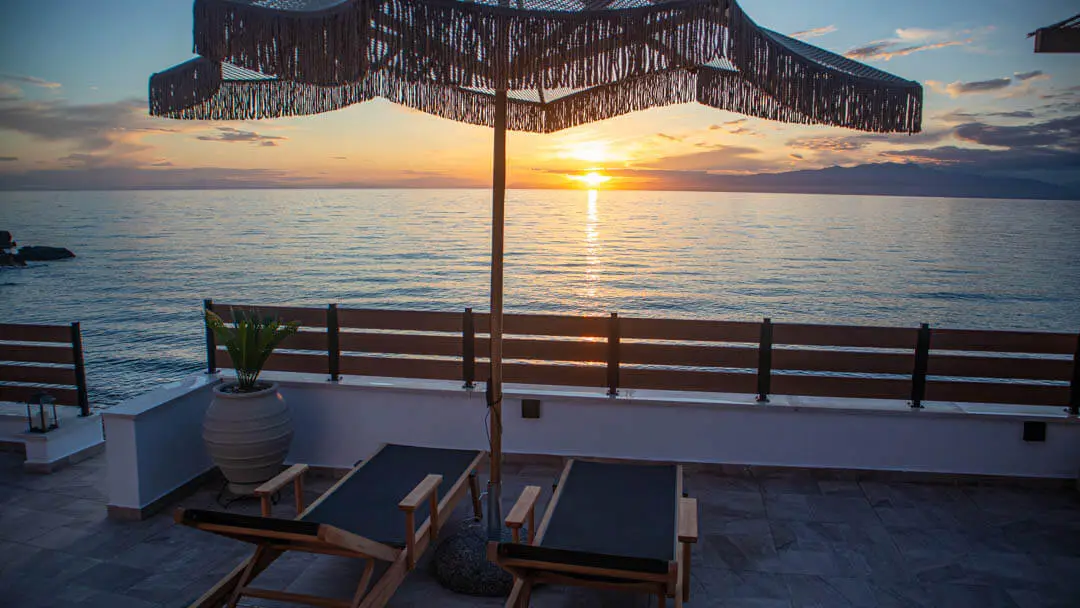 Amazing Sunsets
Navis Luxury is situated in the west part of the island, only two kilometers north of the seaside village of Skala Kallirachi. That means the sunsets from here are breathtaking!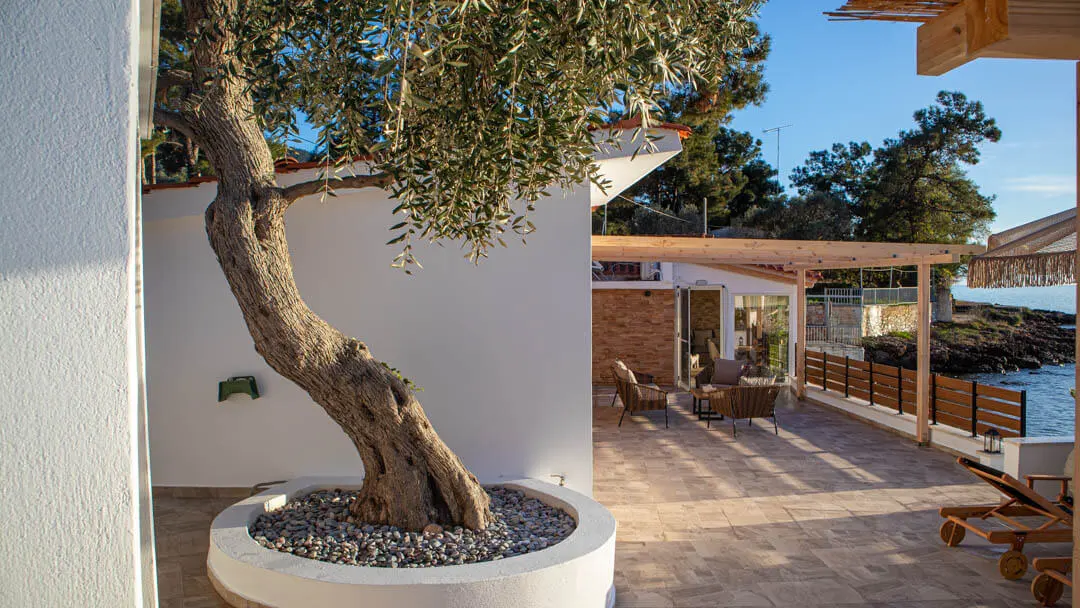 Picturesque Setting
Stay in a green environment, right where the blue of the Agean meets the green of pine trees and the brown of Thassos mountains.

Make sure to get the best possible pricing by reserving the apartment directly through us.
The moment you step foot into our luxury apartment, you cannot but fall in love with it all!
"There is literally nothing like Navis Luxury. The place is WoW. The apartment is Wow. Everything is perfect! I can't wait to come back!